Gemini VI Liftoff, December 1965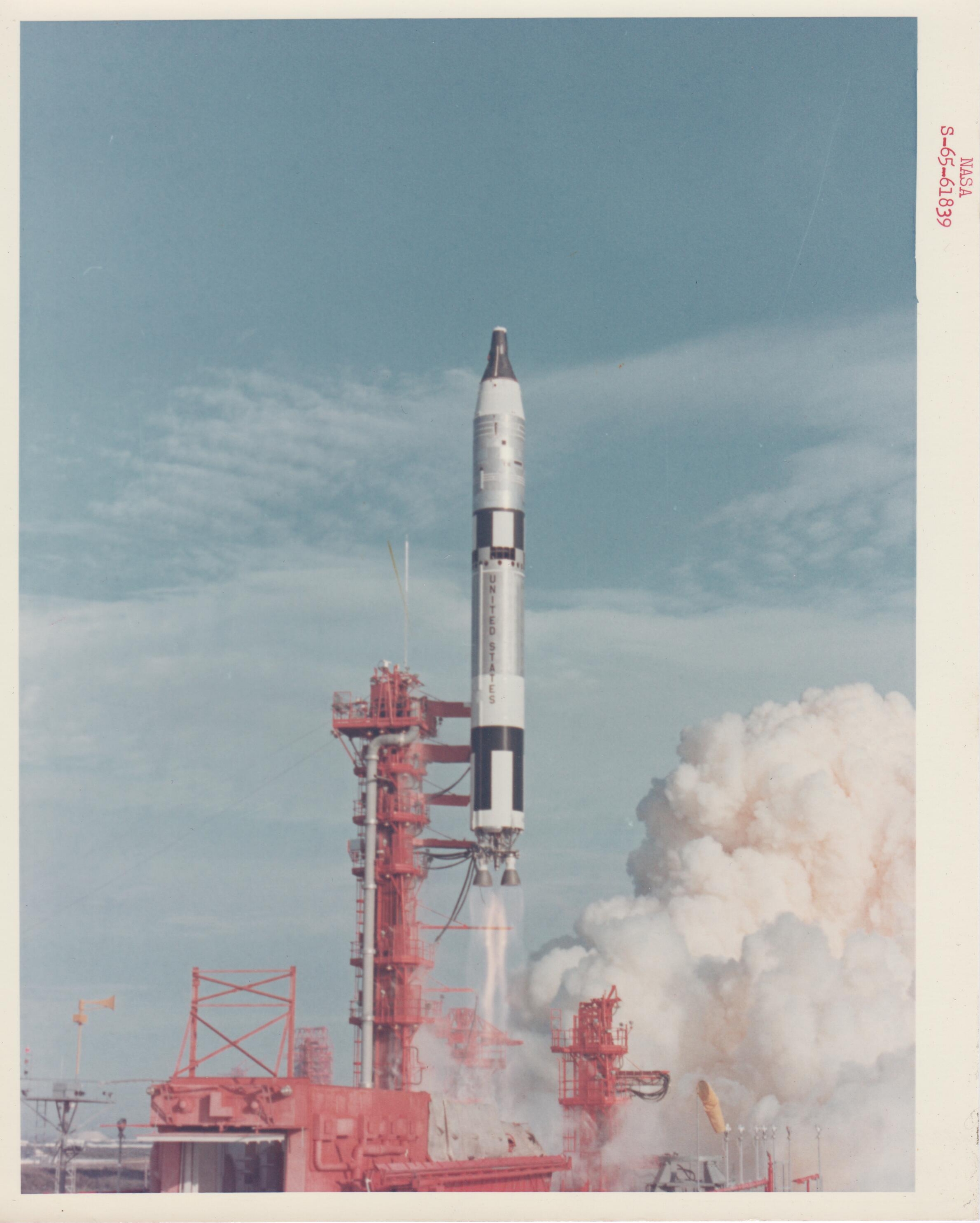 Gemini VI Liftoff, December 1965
Vintage chromogenic print, 20.2 x 25.4 cm
NASA S-65-61839, caption on verso
[NASA description] Gemini VI, carrying Astronauts Walter M. Schirra JR., command pilot, and Thomas P. Stafford, pilot, was launched by the National Aeronautics and Space Administration's John F. Kennedy Space Centre at 8.37 am (EST) 15 December 1965. Gemini VI completed a highly successful rendezvous mission with Gemini VII.
Gemini 6A was the fifth crewed Earth-orbiting spacecraft of the Gemini series, having been launched after Gemini 7, with the intent of making rendezvous with Gemini 7 in Earth orbit. The astronauts on the 26 hour mission were Walter Schirra and Thomas Stafford. The mission priorities were to demonstrate on-time launch procedures, closed-loop rendezvous capabilities, and station keeping techniques with Gemini 7. Other objectives were to evaluate the spacecraft re-entry guidance capabilities, and conduct spacecraft systems tests and four experiments. This mission was originally designated Gemini 6 and scheduled for launch on 25 October but was cancelled when the Agena target vehicle failed to go into orbit an hour earlier.
About the Gemini 6 mission here.
All of our photographs are sold unframed.
--> Add framing to your order here.
sold out