Lift-off of Apollo 15, August 1971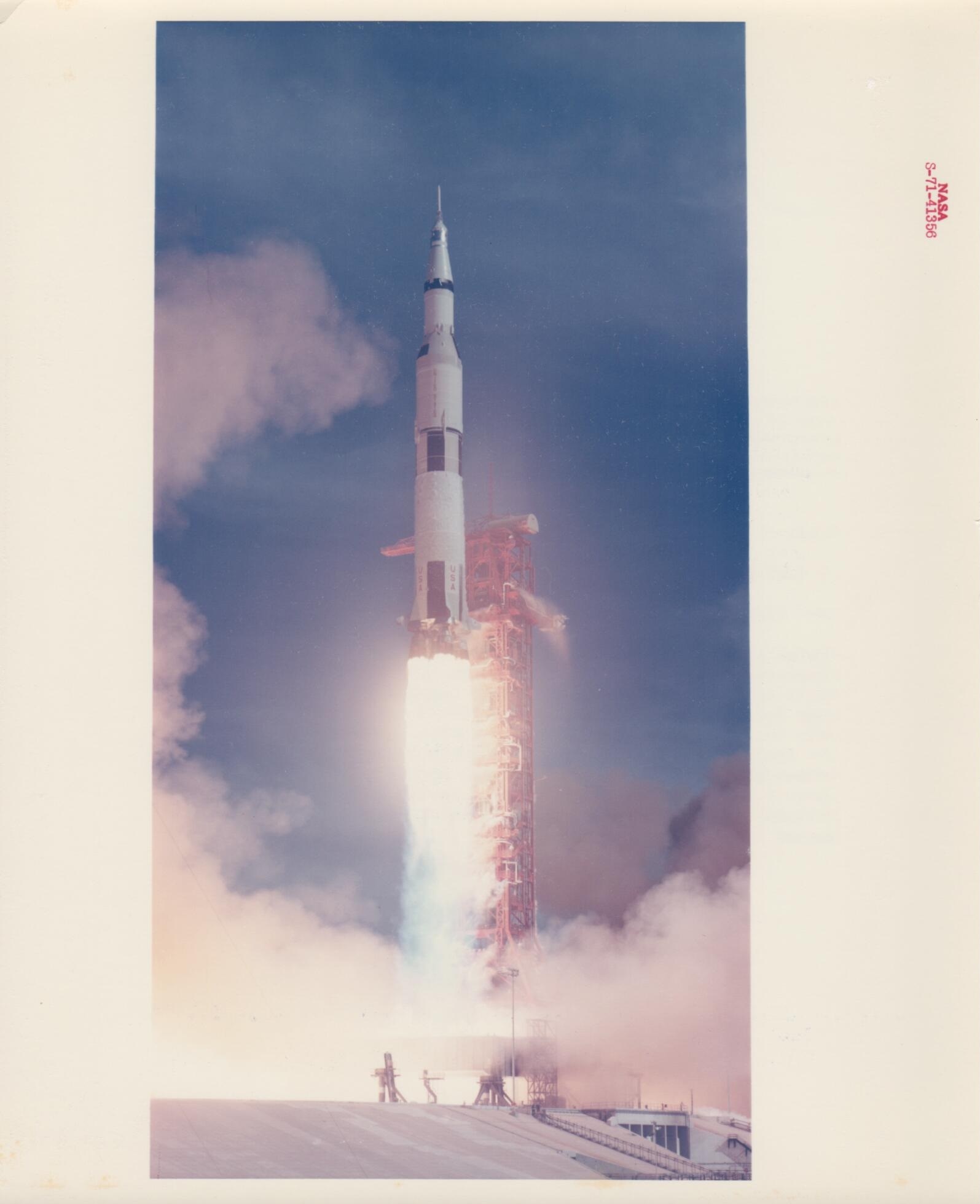 Lift-off of Apollo 15, August 1971
Vintage chromogenic print, 20.2 x 25.4 cm
NASA S-71-41356, caption on verso
[NASA description]The huge, 363 foot tall Apollo 15 (Spacecraft 112/Lunar Module 10/Saturn 510) space vehicle is launched free from Pad A, Launch Complex 39, Kennedy Space Centre, Florida, at 9.34 am (EDT), July 26, 1971, on a lunar landing mission. Aboard the Apollo 15 spacecraft were astronauts David R. Scott, commander; Alfred M. Worden, command module pilot; and James B. Irwin, lunar module pilot. Apollo 15 was NASA's fourth manned lunar landing mission. Apollo 15 was the first of the Apollo "J" missions capable of a longer stay time on the moon and greater surface mobility. There were four primary objectives falling in the general categories of lunar surface science, lunar orbital science and engineering-operational. The mission objectives were to explore the Hadley-Apennine region, set up and activate lunar surface scientific experiments, make engineering evaluations of new Apollo equipment, and conduct lunar orbital experiments and photographic tasks.
About the Apollo 15 mission here.
All of our photographs are sold unframed.
--> Add framing to your order here.
sold out