Saturn IVB third stage over Cape Canaveral, Apollo 7, October 1968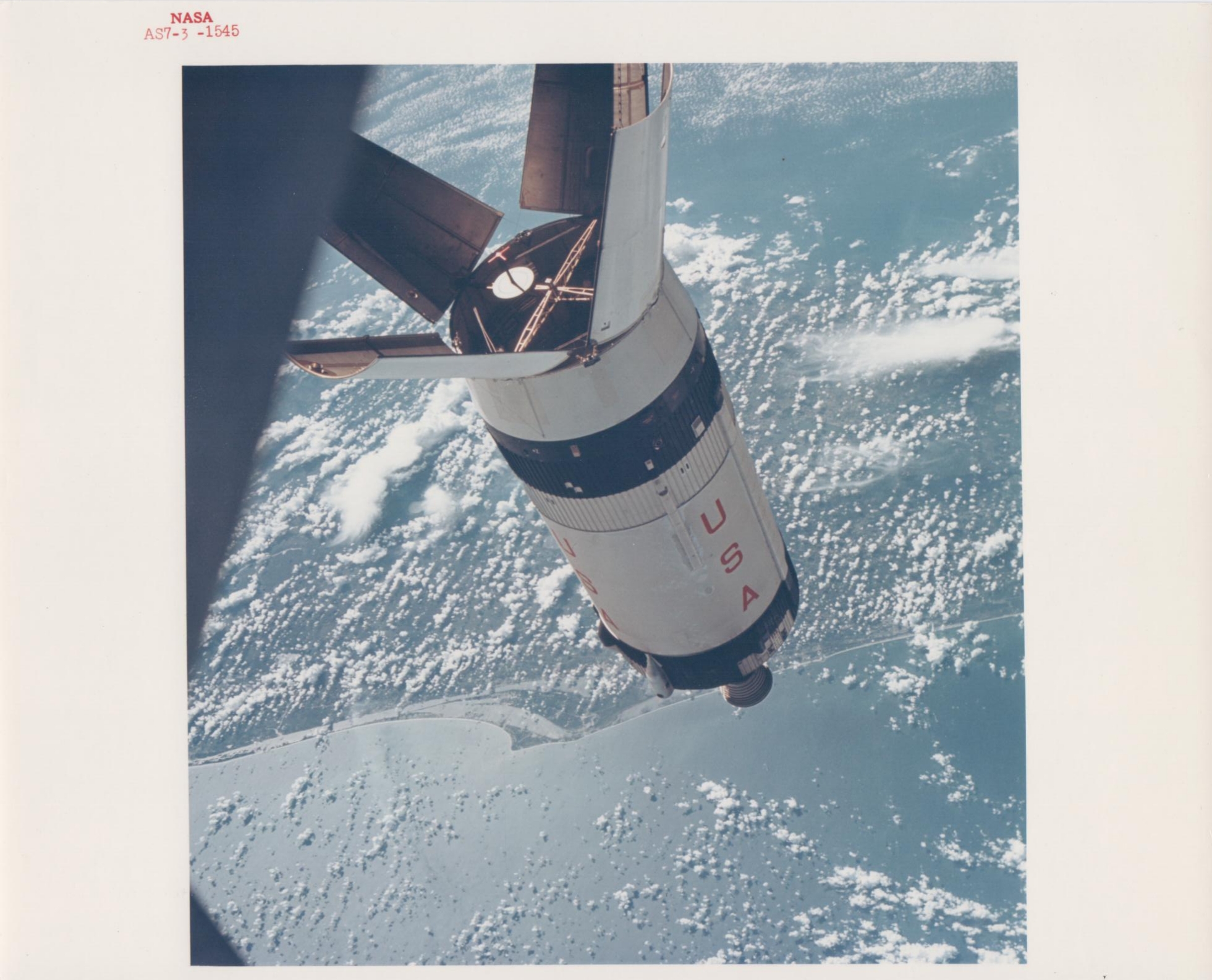 Saturn IVB third stage over Cape Canaveral, Apollo 7, October 1968
Credit: Walter Cunningham
Vintage chromogenic print, 20.3 x 25.4 cm
NASA AS7-3-1545
"Probably my favourite picture is of Cape Canaveral shown through the petals of the SIV-B. Cunningham took the picture but I had to fly the Apollo command module to get in position so he could sight down between the petals and see Cape Canaveral in the background." W.Schirra
The primary objectives for the Apollo 7 engineering test flight were simple: Demonstrate command and service module, or CSM, and crew performance; demonstrate crew, space vehicle and mission support facilities performance during a crewed CSM mission; and demonstrate CSM rendezvous capability.
Condition: small mark to bottom edge near right corner, otherwise mint
About the Apollo 7 mission here.
All of our photographs are sold unframed.
--> Add framing to your order here.