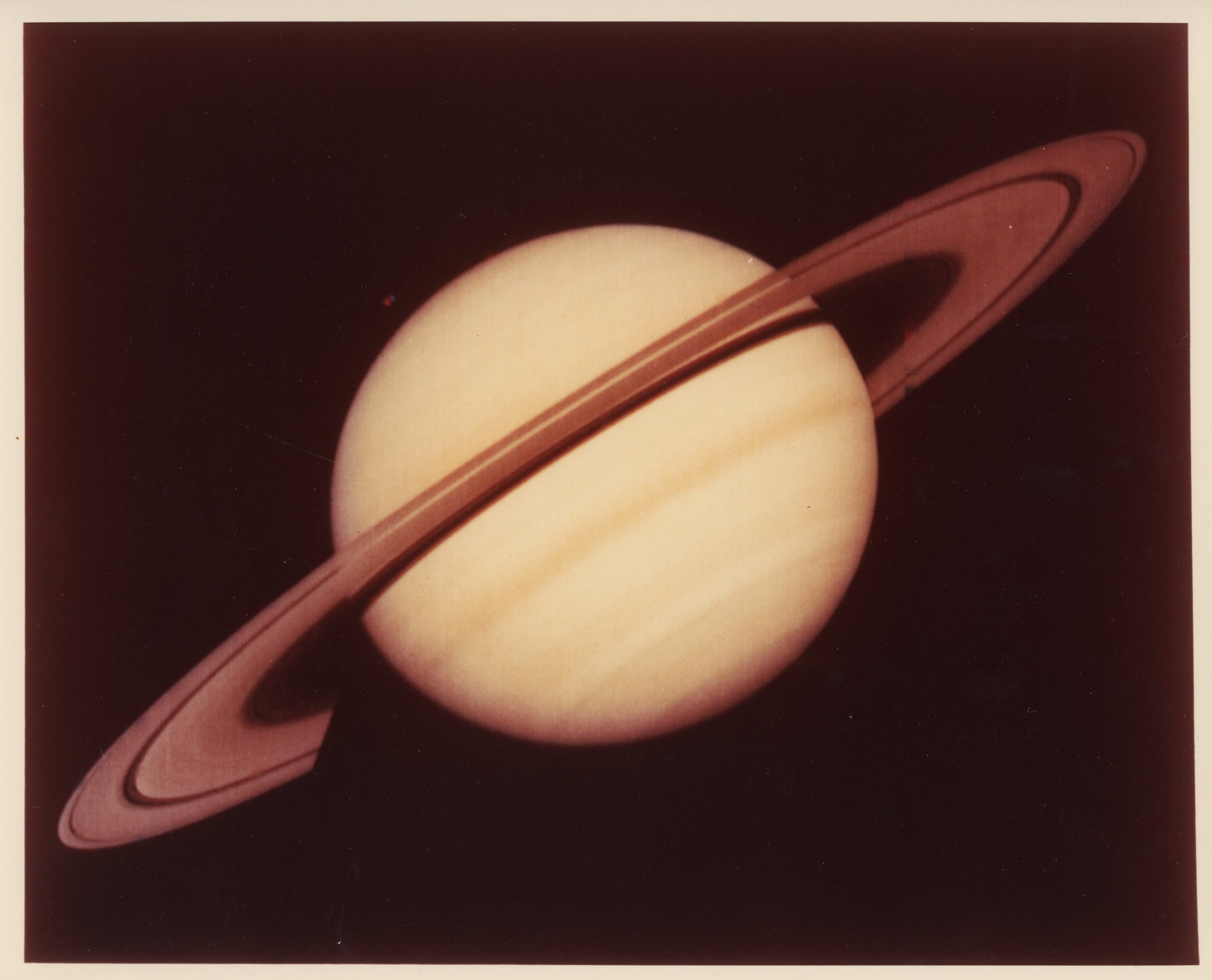 Saturn, Voyager 1, 1980
Vintage chromogenic print, 20.2 x 25.4 cm
[NASA description] The Voyager 1 and 2 Saturn encounters occurred nine months apart, in November 1980 and August 1981. Voyager 1 is leaving the solar system. Voyager 2 completed its encounter with Uranus in January 1986 and with Neptune in August 1989, and is now also en-route out of the solar system.
Condition: mint
About the Voyager missions here.
All of our photographs are sold unframed.
--> Add framing to your order here.