The official crew portrait , Apollo 11, July 1969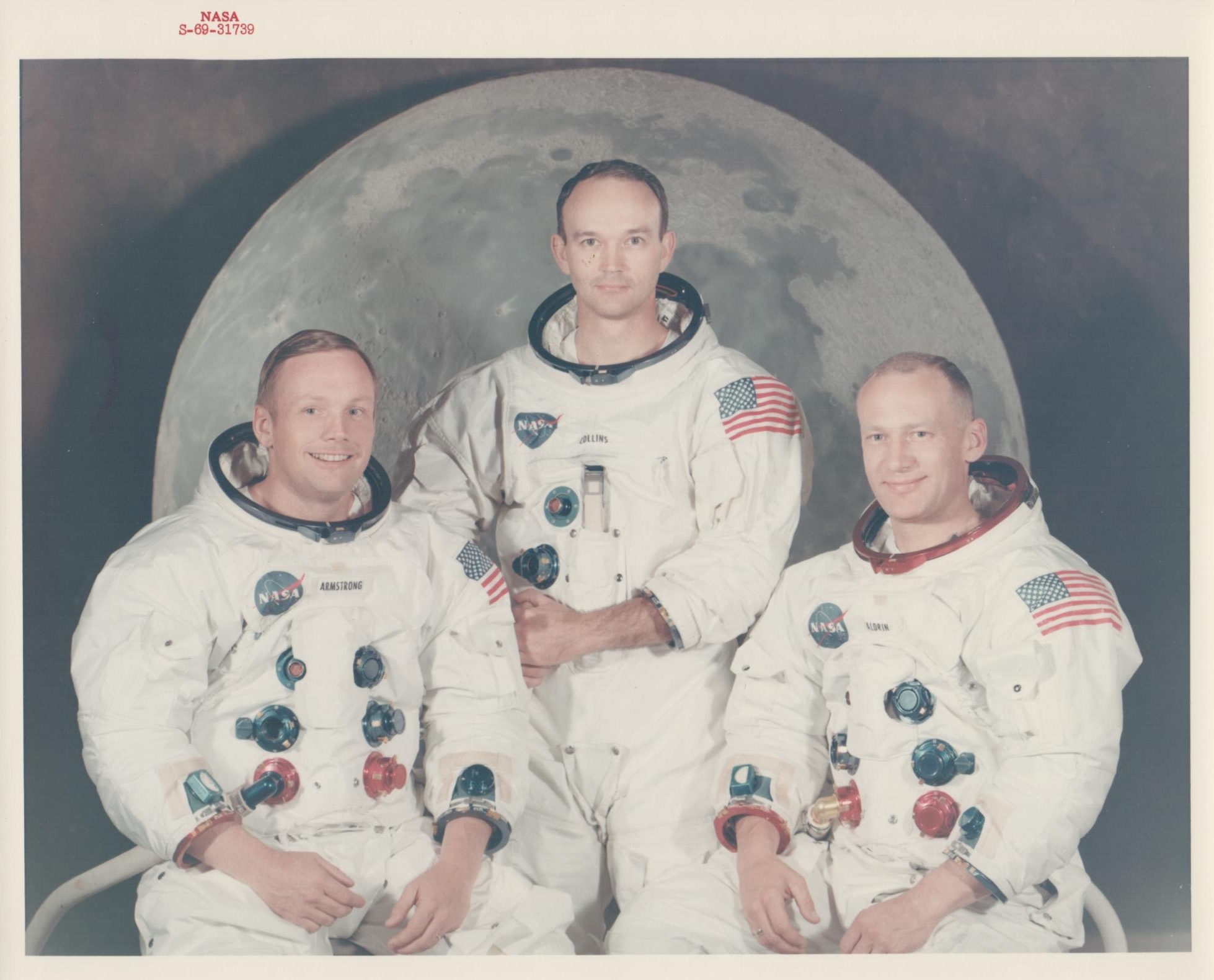 The official crew portrait , Apollo 11, July 1969
Vintage chromogenic print, 20.2 x 25.4 cm
NASA S69-31739
[NASA description](May 1969) --- The National Aeronautics and Space Administration (NASA) has named these three astronauts as the prime crew of the Apollo 11 lunar landing mission. Left to right, are Neil A. Armstrong, commander; Michael Collins, command module pilot; and Edwin E. Aldrin Jr., lunar module pilot.
Condition: mint
About Apollo 11 here.
All of our photographs are sold unframed.
--> Add framing to your order here.
sold out